Michigan's Mink Removal and Mink Control Experts

Do you need mink control in Michigan, or a mink removal expert in Michigan for your river property, lake home, or commercial property? Maybe you do not know how to get rid of mink or remove mink from your property? Are you frustrated with mink repellents, mink poison, or electronic devises that do not work or ineffective. You can call the experts at Vamoose Varmint to help you with your problem. Ask a Vamoose Varmint professional about one of their service plans that are available to remove mink in your Michigan area.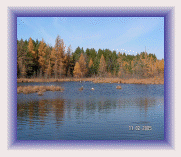 How to get rid of mink?

Trapping, habitat modification, and even exclusion is the most effective way to remove mink. Trapping mink is the most effective way to remove them from your property. Mink repellents and electronic device may be marginal. Trapping is still the most effective solution for mink control.

There are many companies out there, but not all of them are licensed and insured professionals. Make sure that you hire a competent expert for your animal service needs. At VaMoose Varmint, we will be courteous and friendly and take the time to answer your questions. Give VaMoose Varmint a call, and we will listen to your problem, and make an appointment to perform an inspection. VaMoose Varmint knows how to get rid of mink. VaMoose Varmint will trap mink in these Michigan Counties. Kalamazoo, Van Buren, St. Joseph, Calhoun, Berrien, Allegan, Branch, Barry, Cass, Ottawa, Eaton, Grand Traverse, Roscommon, Missaukee, Crawford, Kalkaska, Wexford, Otsego, and Antrim Counties.



VaMoose Varmint!
Mink Control and Mink Removal
© Vamoose Varmint, LLC. All Rights Reserved. All images, text, graphics and materials are protected by U.S. and International copyright laws.
MICHIGAN CONTACT NUMBERS:
SOUTHWEST MICHIGAN: 877-782-6667
NORTHERN LOWER MICHIGAN: 989-348-2753
UPPER PENINSULA MICHIGAN: 989-390-5712